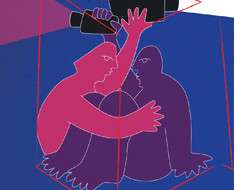 The 4th Cyprus Archaeological, Ethnographic and Historical Documentary Film Festival (in abbreviated form A.E.I. Festival 2021) will take place from 7 to 11 of July at the Bank of Cyprus Cultural Foundation in the heart of Nicosia. 
This year's Festival is supported by the Cultural Services of the Cyprus Ministry of Education, Culture, Sports and Youth through the CULTURE Program, the Bank of Cyprus Cultural Foundation, the Cyprus National Commission for UNESCO, the French Institute, the Embassies of Greece, Poland and the Netherlands, the Archaeological Research Unit of the University of Cyprus, the Cyprus Youth Organization and RIK (Cyprus Broadcasting Corporation) as the official media sponsor. 
The five-day program of the A.E.I. Festival 2021 includes 19 archaeological, ethnographic and historical documentaries from Cyprus, France, Italy, Lebanon, Turkey, Greece, Ukraine, Germany, Finland, Netherlands and Poland. 
Parallel to the physical screenings of the films at the Bank of Cyprus Cultural Foundation, they will also be screened online, through a special platform that we have leased. 
The program of the A.E.I. Festival 2021 includes:
All screenings will take place between 8:00 p.m. and 11:30 p.m. in the open-air amphitheater located in the back yard of the Bank of Cyprus Cultural Foundation building. All the necessary protection measures, provided by the decrees of the Ministry of Health, will be taken to protect the public from the COVID 19 pandemic. 
For the films that their directors will attend the screenings, a short discussion will follow, between them and the audience. 
During the opening ceremony of the festival, an honorary award will be presented to the Cypriot director Andreas Constantinides, for his overall contribution to the recording of the history of Cyprus through the camera lens. The screening of a documentary directed by the honored will follow.
Except for the screenings, the following cultural activities will take place during the five days of the A.E.I. Festival 2021:
Two interesting photo exhibitions will be open to the public during the festival. The first, entitled ABANDONMEND, the second entitled SURVEYING MEMORIES.
During the weekend 10/7 and 11/7, we will have two workshops aimed to children between 6 to 12 years old and will concern the archaeology. The workshops are supported by PITK.
On Saturday 10/7, there will be three presentations with interesting cinema subjects: The  history of documentary with the film historian Doros Demetriou, "the reality of scenario, narrative approaches" with the educators in media education Christiana Varda and Ianthi Papadima and  a presentation with the veteran, Greek director Dimitris Traggalos, on the subject "documentary editing".
Venue:
Bank of Cyprus Cultural Foundation
Postal address:
86-90 Phaneromenis Str., 1011 Nicosia 
Phone number: 
+357 99694407
Fax:
+35722339286
Website:
https://aei-filmfestival.org
Social media: 
https://www.facebook.com/cyprus.aei.film.festival
Start date/End date:
 7-11 July 2021
Screenings start time/Screenings end time: 
19:30 – 23:30
Entrance tickets:
 €2 per film
Organiser Contact Details:
AEI AUDIOVISUAL FORUM
Telephone:  99694407
Email:  This email address is being protected from spambots. You need JavaScript enabled to view it.
Postal Address: 95 Keryneia Ave., Apt. 201, Aglantzia, 2113, Nicosia
Programme
LOCATION
LEFKOSIA
LEFKOSIA MUNICIPALITY
Nicosia

/

Lefkosia Municipality

,

Cyprus