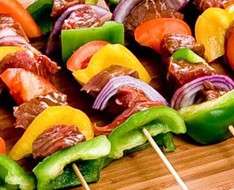 CIFF2018Nicosia (Lefkosia) in collaboration with Solomou Nursery will host vendors with street food for children the world on September 8 and 9, 2018 at the Solomou Nursery, Nisou. Lots of healthy food, beautifully presented teaching them about different cultures.

Facebook

Venue:
Solomou Nurseries Ltd
Nisou , Lefkosia District , Cyprus

This year, the Junior Chef Award launches giving young chefs between 16 – 23 an opportunity to showcase their skills, creativity and speed in preparing healthy and nutritious food.

CIFF2018 will not only comprise the 2 day festival, but continues for a further week – the CIFF2018RestaurantWeek, with participating restaurants offering specially prepared menus and prices.

Children again form an integral part of CIFF with a special area for those under 12 to actively in various safe, cooking and healthy planting activities.
From Saturday, September 08, 2018 -  10:30
To Sunday, September 09, 2018 - 18:30