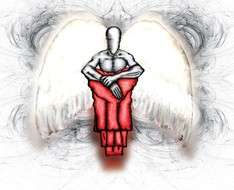 The festival aims to promote the art of the Cypriot artists, so this year gives the opportunity to more than 150 artists to show off their creations in the specially designed shops. The range of works by the artists is quite wide and in the shops you can find painting creations with character, illustrations, travel photos, constructions that will give this extra touch to your living room (you will surely find a special coffee table that will be envied by all your friends!), graphic design, handmade creations with a variety of materials, jewelery with techniques you do not often encounter, and of course fashion by a myriad of talented Cypriot creators.

Venue:
Orpheas Stadium
Lefkosia, Cyprus

More information and continuous curriculum updates visit:
Flying Away Art and Music Festival
Contact Telephone: 7008 71 71

Flying Away Art & Music Festival is the meeting point for professional and amateur artists involved/applied in painting, sculpture, photography, jewelry, fashion, new media art and much more.

Flying Away is a space for interaction and interrelation, and acts as a "home," where festival accreditation holders can share their ideas, raise the profile of their projects, present their products and contact with professionals working in similar areas at a leading festival on the local scene.

From Friday, September 07, 2018
To Sunday, September 09, 2018

Nicosia

/

Lefkosia Municipality

,

Cyprus