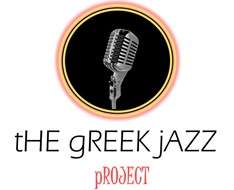 The newly formed band 'The Greek Jazz Project' invites you at Technopolis 20, in a music evening, focusing on introducing what might be thought as Greek Jazz, on Friday, 16th of November 2018, at 20:00.

Venue:
Technopolis 20 Cultural Centre
18 Nikolaou Nikolaidi Avenue
Pafos 8010, Cyprus
Phone: 7000 2420
Website: www.technopolis20.com

Entrance: 10 Euro
Reservations are necessary at 7000 2420 (calls only).

Appearing from the '40s until the '60s, this unique style of Greek Music was led by composers such as Giannis Spartakos and Niki Yiakovlev and sung by singers such as Mary Lo and Zoi Kouroukli, and many others. Greek Jazz consists of songs with Greek lyrics composed with interesting jazzy harmonies, melodies and rhythms, and been played in a clear jazzy feel.

The band is constituted by vocalist Olga Ksanthopoulou, pianist Loukas Louka, Double bassist Omiros Andreou and drummer Philipp Psillides.

A few words about the musicians:
Loukas Louka is a Cypriot pianist and music teacher. He started studying classical piano from the age of 8. At the age of 22, he begun studying jazz piano with Cypriot jazz pianist Marios Toumbas and later he had lessons on jazz improvisation with Cypriot jazz guitarist Giannos Savvides. He participated for about 2 years in the Jazz Ensembles of the European University under the instruction of Marios Toumbas and also attended the "Jazz Futures" workshops that took place in Nicosia from 2008 until 2011, under the instruction of great jazz musicians from New York, such as Sacha Perry, Vahagn Hayrapetyan, Ari Roland and Chris Byars. In 2012, he succeeded taking the ALCM diploma in Jazz Piano of London College of Music. Since then, he has performed as a member in several jazz combos during various events in Cyprus. Loukas is currently teaching music in elementary schools and also performing jazz music in several jazz venues all around Cyprus.
Vocalist Olga Ksanthopoulou was born in 1986 and started classical piano at the age of 6. In 2006 she received her first Diploma from the "Contemporary Conservatory of Athens" (Greece) in Classical piano performance. Since 2001 she has participated in numerous pop bands as lead and backing vocalist as well as piano/keyboard accompanist (Athens). She has been the leader singer and organizer of the music program of events such as "Holocaust event" in 2014 & 2017, held in Strovolos Municipal Hall, Nicosia (Cyprus). In 2016 she received her Bachelor Degree with scholarship from the University of Nicosia (Cyprus) in Classical Piano and Jazz Vocal performance and was awarded with the "Mary Ioannou Award" as the "Top Graduate in Classical or Vocal Performance". In 2016 she attended the jazz workshop "The Jazz Musicianship Program", held in the European University of Cyprus. Since then she has been active in numerous jazz combos as lead singer during various events in Country.
Omiros Andreou is a session and studio artist with performances all over Cyprus and abroad. He has credits playing the electric and double bass in many records of varying genres. He has appearances with the State's symphony orchestra, in musicals and T.V shows.
Philipp Psillides is a Cypriot professional drummer and instructor. He studied Jazz through the "Jazz Futures," a program sponsored by the U.S. Embassy, were he had the opportunity to play with and learn Jazz from New York musicians. By the age of 21 he was offered a scholarship at the University of Nicosia, were he majored in Jazz Performance-Drums. After graduating on 2014 Philipp travelled to New York where he took lessons from the well-known drummer Jean-Pierre Bouvet (JP Bouvet). Philipp currently lives in Cyprus and works as instructor in the private school "American International," in the music academy "Musicopolis" and in the private school "Falcon". He has also been playing different styles of music, such as jazz and latin, with numerous bands around Cyprus.
Friday, November 16, 2018, 20:00

Paphos

/

Pafos Municipality

,

Cyprus